New study is latest to question current high rates of antidepressant prescribing in light of growing evidence of the drugs' ineffectiveness and risks of harm.
An examination of coroner inquests in which the decedents used antidepressants revealed that about half of the deaths were determined to be suicides. One in eight of the deaths involved an overdose of antidepressants. The new study offers evidence of the failure of antidepressants to prevent many suicides, as well as their use to commit suicide through overdose.
The study relied on 7,829 media reports of coroner inquests in England and Wales from 2003 to 2020 in which antidepressants had been used by the decedents. Coroners determined that 3,543, or nearly half (45%), of the deaths were suicides. The antidepressants most frequently taken by the decedents were SSRIs (49%) and tricyclics (25%).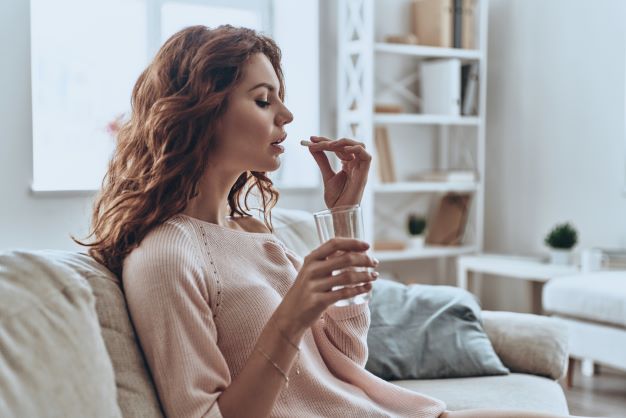 Of the 2,329 cases of overdose deaths by antidepressant users, 933 (40%) overdosed on their antidepressants, half (55%) of them with no other substances involved.
"If preventing suicide is a primary reason for prescribing ADs [antidepressants], this data set includes several thousand people for whom the drugs clearly did not work," according to study author John Read, PhD, professor of psychology at the University of East London, writing in the peer-reviewed journal Ethical Human Psychology and Psychiatry. "Furthermore, about 1,000 people used the drugs that were supposed to alleviate their depression to kill themselves [by overdosing]."
In another 929 overdose cases, it could not be determined from media reports whether the substance used was an antidepressant, but some of them could have been. "So in somewhere between 40.1% and 80.0% of the overdoses, the medicines prescribed to help prevent suicide were used to commit suicide," Read observed.
"Doctors…have an ethical responsibility to avoid prescribing or recommending treatments…which increase suicidality in many, and which constitute an effective method for killing oneself."
— John Read, PhD, professor of psychology at the University of East London
While there is no way of knowing the exact extent to which either the antidepressants or the individuals' problems contributed to taking their own lives, the antidepressants failed to provide enough relief from their depression to prevent the suicides, according to Read.
"In none of the 3,543 cases of which the coroner reached a clear 'suicide' verdict, can ADs [antidepressants] be reasonably described as effective," he wrote.
The study points out that many media reports of inquests did not include any information about the results of toxicology tests, or used phrases like "got help for depression" but did not explicitly state that antidepressants were used. "So 'tip of the iceberg' seems an accurate description of the data set" available for the study, Read noted, suggesting that suicides and overdose deaths among antidepressant users are likely substantially understated.
"Doctors…have an ethical responsibility to avoid prescribing or recommending treatments…which increase suicidality in many, and which constitute an effective method for killing oneself," Read wrote in conclusion.
Some 45 million Americans are currently taking one or more antidepressants, including 5.7 million children and young adults under the age of 25, for whom the FDA requires a warning on the drug's package insert of the increased risk of suicidal thoughts and actions.
A landmark 2022 study questioned the prescribing of antidepressants after finding the common reason for taking them – to correct a chemical imbalance in the brain – had no scientific basis. The study investigated whether evidence supported the theory that a low level of the brain chemical serotonin causes depression.
"The serotonin theory of depression has been one of the most influential and extenisvely researched biological theories of the origins of depression," the researchers wrote. "Our study shows that this view is not supported by scientific evidence. It also calls into question the basis for the use of antidepressants."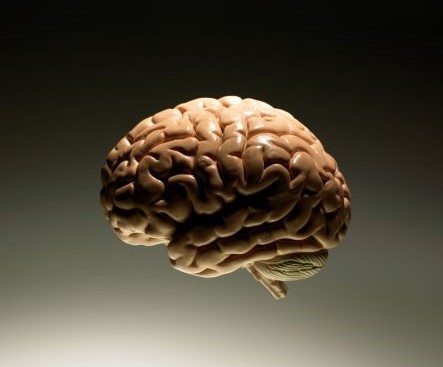 Prescribing antidepressants for depression was challenged in another 2022 study which found no clinically significant difference in measures of depression symptoms between adults treated with antidepressants and those taking placebos, whether over a shorter or longer timeframe and regardless of the depression severity of the study participants.
Still another study indicated that taking antidepressants led to worse depression symptoms later in life. Researchers found that those who used antidepressants anytime during the 30-year period of the study had an 81% greater chance of having more severe depression symptoms at the end of the study.
Antidepressants also carry the risks of adverse effects that include weight gain, nausea, insomnia, agitation, emotional blunting and sexual dysfuntion. A 2020 study found that half of antidepressant users experience sexual problems that can strain their relationships and lead to a worsening of their depression. In a 2017 survey of antidepressant users, 44% of respondents reported the drugs negatively impacted their sex lives, 27% their ability to work or study, and 21% their relationships with friends or family.
Discontinuing antidepressants can bring on still other symptoms during withdrawal, including electric shock-like sensations ("brain zaps" and "body zaps"), muscle spasms and tremors, hallucinations, confusion, irritability, and mania. A 2019 study found that more than half (56%) of people attempting to come off antidepressants experience withdrawal symptoms, with nearly half (46%) of them describing those symptoms as severe, and that the symptoms can last for weeks or months.
WARNING: Anyone wishing to discontinue or change the dose of an antidepressant or other psychiatric drug is cautioned to do so only under the supervision of a physician because of potentially dangerous withdrawal symptoms.
The Citizens Commission on Human Rights (CCHR) recommends a complete physical examination with lab tests, nutritional and allergy screenings, and a review of all current medications to identify any physical causes of depression or other unwanted mental and behavioral symptoms, which might otherwise be misdiagnosed and incorrectly treated as a psychiatric disorder.