UN bodies say involuntary mental health practices harm physical and mental health and must end.
Citizens Commission on Human Rights (CCHR), a nonprofit mental health watchdog, delivered an open letter October 12 to the leadership of the American Psychiatric Association (APA) at an APA conference in Washington, D.C., calling on the organization to renounce involuntary mental health treatment.
The letter was delivered to Chief Executive Officer and Medical Director of the APA, Saul M. Levin.
The letter calls on the APA to commit to the joint guidance issued October 9 by the World Health Organization (WHO) and the United Nations Office of the High Commissioner for Human Rights (OHCHR) to end human rights abuse, involuntary treatment and other coercive practices in the field of mental health.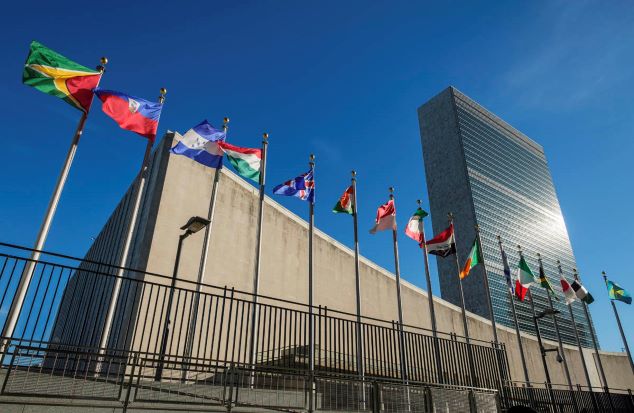 The WHO/OHCHR guidance targets "human rights abuses and coercive practices in mental health care, supported by existing legislation and policies," including "involuntary hospitalization and treatment, unsanitary living conditions and physical, psychological, and emotion abuse," stating that these practices are far too common and "characterize many mental health services across the world."
The guidance states: "A growing body of evidence sets out how coercive practices negatively impact physical and mental health, often compounding a person's existing condition while alienating them from their support systems." The guidance calls for legislation to "end coercion" and "enshrine free and informed consent as the basis of all mental-health related intervention."
However, the APA's "Position Statement on Voluntary and Involuntary Hospitalization of Adults with Mental Illness" continues to support support coercive practices.
These [coercive mental health] practices have been shown to be harmful to people's mental, emotional and physical health, sometimes leading to death."
— World Health Organization/UN Office of High Commissioner for Human Rights
CCHR calls on the APA to repudiate involuntary hospitalization, involuntary medication, involuntary electroconvulsive therapy (ECT), and physical, chemical and mechanical restraint.
CCHR also referenced earlier guidance from WHO that coercive mental health treatment cease, including for those experiencing acute mental distress, pointing out that individuals in mental health crisis "are at a heightened risk of their human rights being violated, including through forced admissions and treatment….These practices have been shown to be harmful to people's mental, emotional and physical health, sometimes leading to death."
The WHO/OHCHR's also takes the position that those who commit human rights abuses in the name of mental health treatment should be brought to justice, a stand that CCHR says the APA should endorse. The guidance states: "Accountability is an important component of the human rights framework.…Effective remedies also entail the duty to investigate and bring to justice those who are responsible, to hold them to account, combat impunity and prevent repetition of violations."
The CCHR letter calls on the APA to issue "a formal statement in support of the elimination of the human rights abuse of coercive psychiatric practices and involuntary detentions" and to actively work to ensure this is done.